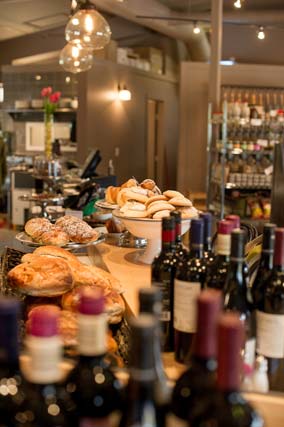 OUR DAILY FEATURES
Happy Spring! We look forward to seeing you in as we celebrate all things Spring on our feature list that includes the top features from this past year gone by! On the weekend, we serve our fab eggs benny 3 different ways on the weekend until 1pm. Bacon or cedar plank salmon, or the tomato and brie. OH - and guess what? We won the local Chamber of Commerce Award this past week for Best Food and Beverage in the Columbia Valley! We are so happy that what we love to do is contagious! THANK YOU to all of you for your support and look forwrd to more great food!
WE ARE HIRING FOR THE UPCOMING SEASON!
We are looking for out-going, passionate people to join our summer crew. Positions include off-site staff to help out with caterings, a cook & dishwasher for full & part-time positions. If you want to be surrounded by great people & amazing food, send a cover letter/resume to This email address is being protected from spambots. You need JavaScript enabled to view it. . Be sure to include your availability!
Summer is just around the corner!